In honor of Black History Month and the inauguration of the first African American, Asian American female Vice President, there's no better time to highlight some of the black-owned wellness, lifestyle and beauty brands I've been trying and eyeing. What's even better is that many of the businesses on this list are also woman-owned and some are even local to me in New York City. There's no better time to shop these brands!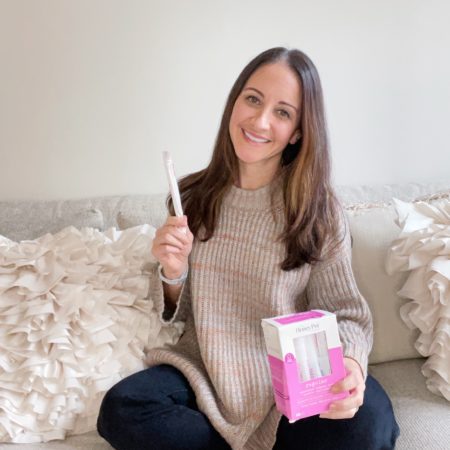 Golde
If the packaging isn't enough to make you want to try Golde, then the health and beauty blends themselves will. Focused on organic latte blends, matcha powder and face masks, the high quality superfood ingredients will keep your mood lifted and your skin glowing.
Brooklyn Tea
You'll be sure to find an authentic tea experience – and an education to match – at Brooklyn Tea Room where tea is as much a ritual as it is an escape. The extensive tea menu boasts everything from greens and whites to rooibos and mate. All teas are organic and fair trade and the food menu is a vegan's dream.
HealHaus
Nestled in Clinton Hill, this holistic wellness space and cafe is focused on building an inclusive community dedicated to healing mind, body and soul. Daily classes like yoga and meditation and workshops are now exclusively offered online via Zoom until the physical space can safely re-open.
Island Pops
You'll find authentic, homemade Caribbean ice cream and ice pops at the Crown Heights flagship store. It may be the best news ever that you don't have to live locally to satisfy your craving – get it shipped directly to you with Goldbelly.
Partake Foods
Quite possibly the healthiest cookie (and baking mixes) to be found. Partake Foods cookies are not only gluten-free, vegan and non-GMO, they're free of the top eight allergens plus mustard, sesame and sulfites. Founder Denise Woodard was inspired to make a tasty, allergy-friendly snack her daughter could eat and she went above and beyond.
Pipcorn/ Pipsnacks
This popcorn brand pops sustainably-grown heirloom kernels for a more nutritious and environmentally-friendly snack.
Koia
A tasty, plant-based post workout protein drink was the inspiration behind this line of protein-packed drinks that come in Keto, Protein and Coffee varieties. They also have a line of allergen-free drinks called Thrive and just came out with a smoothie line.
The Honey Pot Company
These plant-based feminine care products are everything you want them to be and more – non-toxic, biodegradable, cruelty-free, made by women and 100 percent natural. From wipes and washes to tampons and pads and even a mommy-to-be line you'll find everything you need to stay clean, fresh and balanced.
Briogeo
If soft and healthy hair is your goal, look no further than Briogeo. Started in an East Village apartment, the naturally-derived hair care line is "6 free," formulated with no sulfates, paragons, phthalates, DEA and or synthetic color. Its also cruelty-free, gluten-free and mostly vegan. My personal favorite, is the Don't Despair, Repair Deep Conditioning Mask that smells just as good as it works!
The Lip Bar (TLB)
Inclusive, vegan and cruelty-free – TLB is the makeup line everyone's talking about. Take a quick quiz online to find your perfect shade then build your own customized palette to express yourself in whatever way you choose. I'm obsessed.
This list is a small sample of the many black-owned wellness, lifestyle and beauty brands I've discovered in my quest to support more of them over the past six months. I've included many of my own personal recommendations. If something intrigues you, I encourage you to support these black-owned wellness, lifestyle and beauty brands too!
Which brands did I miss that I need to check out?